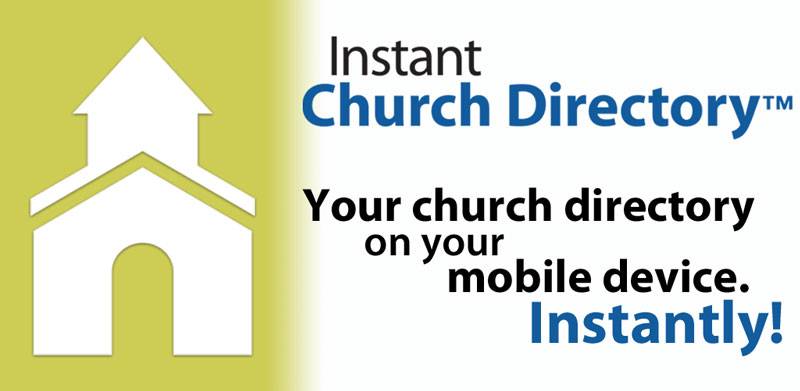 We hope everyone's had a chance to download the Instant Church Directory app on your phone or signed up on your desktop to view the directory on your computer! If not, please let us know when we can be of assistance to help you.
If you're already set up, now we'd like you to take a few minutes and swap out the placeholder image that's in your profile for an actual picture of yourself or your family.
On the app, select the Menu in the upper left hand corner
Select Edit My Family
Choose an image from your phone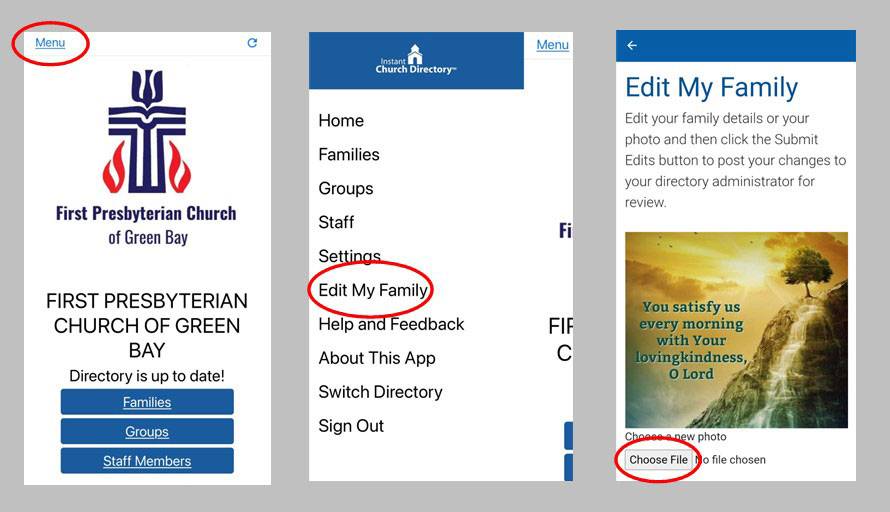 And, that's it!
If the image isn't perfectly centered don't worry, once your changes are submitted we'll go into the directory and make sure the image is centered perfectly. And, if you'd rather we take care of inserting the image for you, simply email it to communications@firstpresgreenbay.org and we'll get it taken care of.
For step by step instructions on how to change the picture from the website visit https://help.instantchurchdirectory.com/article/638-navigating-the-online-member-directory
And just a reminder, if you're not set up with the mobile app yet you can download the app to your Apple device at https://bit.ly/3ZsoR2w.
To download the app to your Android device visit https://bit.ly/3Gwr2JN.
And, from your computer visit https://members.instantchurchdirectory.com/.
We hope to see your picture in the directory soon!