Fellowship at First Presbyterian church of Green Bay is a unity of the Spirit that comes from Christians' shared beliefs, convictions, and behaviors. When those shared values are in place, biblical fellowship occurs. This fellowship produces our mutual cooperation in God's worship, God's work and God's will being done in our world. We welcome all in the Green Bay community to join us and participate in our many opportunities of fellowship throughout the year with our church family.
The Ways We Gather at #FirstPresGB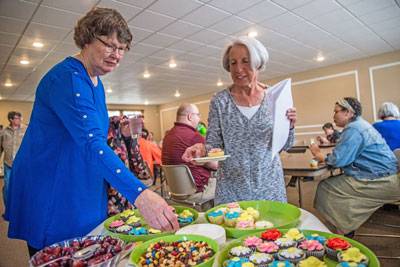 Fellowship at First Presbyterian Church of Green Bay takes on many forms. On most Sundays throughout the year, our traditional Fellowship Hour takes place immediately following worship. We missed the hour during the peak of Covid but we're back in full swing socializing without the social distancing (praise God!)
The hour comes with coffee, snacks, and some lemonade and the chance to mingle with fellow members, get caught up on all the happenings of life and share experiences that help grow our faith. All are welcome to join us during fellowship hour – members and non-members alike.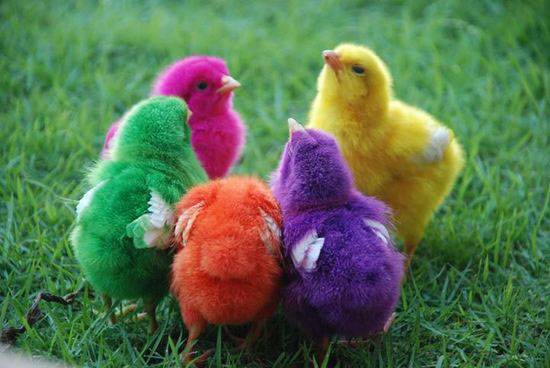 On select months throughout the year, fellowship also happens when our Church Chix get together for their monthly gathering. Covid knocked the Chix out in early 2020, but you can't keep the Church Chix down – they're back!
Church Chix is a group of ladies that get together once a month for fun, food, and fellowship. ALL ages are welcome to join! Members and non-members alike. The more the merrier!
The evening consists of a dinner reservation at 6pm with some Chix meeting up for a cocktail in the hour before dinner and before our evening wraps up, we decide where next month's dinner will be, trying our best to alternate restaurants on the east side of town with the west side of town. No monthly commitment is required. Bulletin board sign-up will be each month to join as you can or RSVP to office@firstpresgreenbay.org.
For more information on Church Chix, please contact Linda Michael at lindan9woa@gmail.com or by calling 920-347-0261.

Throughout the year there's opportunity for fellowship during our adult bible studies. Typically held both in-person and via Zoom, our continuing bible studies focus on a specific theme with most studies on average taking place over the course of 6-8 weeks.
As Christians, we believe bible studies give us the opportunity to connect with one another and consider new insights into scripture. Studies are an opportunity to ask questions of each other and seek answers for the questions in our hearts. We express experiences, opinions, reflections, and viewpoints while learning from one another. Sometimes we may walk away with more questions but that's okay. When we ask questions, we are deepening our faith.
Bible studies are led by Pastor Katie Estes. Visit our calendar for upcoming studies. To learn more or to participate, contact Pastor Katie Estes at kestes@firstpresgreenbay.org or call (920) 437-8121.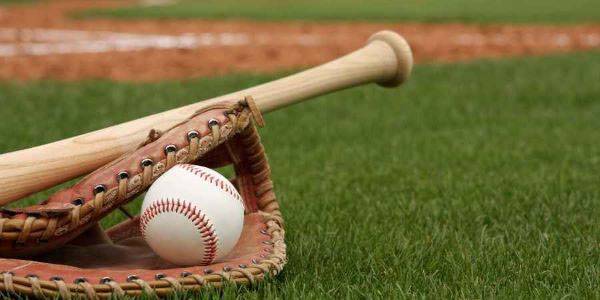 Fellowship comes with a little bit of exercise over the summer months with our #FirstPresGB softball team. The season starts in May and ends with playoffs at the season end in late summer. We've played at the Cornerstone Field in DePere for more than five years and our time of play will vary with each game on Sundays at 4:15, 5:30 or 6:45pm.
Men, women, and youth aged 14 and older are welcome to join the team! Practices are primarily getting together before game time and when it comes to the playing schedule matching up with your schedule, you play ball when you're able to play ball. No commitment required.
If you're not up for joining the team, volunteer field and plate umpires are always needed. No experience required. You just need to say – "you're out", "you're safe", "ball" or "strike". It's that easy!
Please join us during summer Sundays to play, cheerlead or umpire our #FirstPresGB softball games. It's a night of fun, fellowship, and a little bit of exercise that you don't want to miss out on!
For more information or to sign up to batter up or umpire contact George Hubbard by calling or texting (920) 680-1421 or email georgeahubbard@yahoo.com.
Synod School occurs each summer during the last full week of July, Sunday through Friday, and takes place at Buena Vista University in Storm Lake, Iowa. The event is open to all Presbytery's in the Synods of Lakes and Prairies. Attendees travel from North Dakota, South Dakota, Nebraska, Iowa, Wisconsin, and Minnesota with an average attendance of 500+.
School is a learning and personal enrichment experience for people of all ages that seeks to create an environment of hospitality, healing, and hope. The week is designed for families with classes and activities for adults, youth, and children. The learning opportunities aren't just limited to faith based. There's so much more to experience!
Members come…
— To participate in a unique experience of Christian community as we worship, study, play, and live together;
— To grow in faith through action, relationships, and a centering of the spirit;
— For continuing education, for a special family experience, or for individual growth;
— To take it all in, then return home to share and serve.
All are welcome to join us each year! Scholarships are available. For more information contact Director of Children, Youth and Families, Joel Morien, at ce@firstpresgreenbay.org or Pastor Katie Estes at kestes@firstpresgreenbay.org
View what we learned from Synod School 2022 about what the meaning of Belonging Is…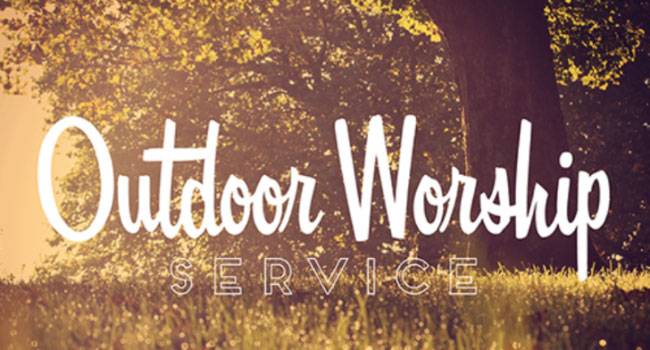 In Wisconsin many of us experience a loooooong hard winter, so we're often ready to send it packing once Spring rolls around. At least once a summer we invite members and those in the community to BYOC: Bring Your Own Chair! and join us on the front lawn for a special outdoor worship experience followed by a potluck picnic. It's time to get the church out of the building and enjoy the beautiful summer weather while we can. We invite people who have portable chairs to bring them along, but we have some folding chairs set up as well. We wheel a keyboard out the front door, do away with the screen and bulletins for one week, and show the neighborhood and community that we can cut loose a little bit. After worship, hotdogs on the grill and side dishes – provided by all of our members—then we gather for a potluck picnic and fellowship time. Maybe even a game or two! All are always welcome—this is a great opportunity to invite friends, neighbors and relatives to come to join our church service and social that follows.
In the spirit of trying something new and seeking to meet our neighbors and community where they are, we hosted our first Trunk-or-Treat event in 2022!
Parked around the perimeter of the First Presbyterian Church parking lot, volunteers offer the trunks of their cars to be open and decorated for the Halloween season. Children of this church and those from the neighborhood, especially those attending Tank Elementary School, are invited to come trick-or-treat at our trunks, moving from one car to the next collecting treats and perhaps playing a game along the way. It's a ghoulish good time!
Throughout the year we give thanks for all those in our community of faith recognizing outstanding volunteers with our Augusta Jeffrey annual award, recognition of our dedicated Christian Educators for the program year, saluting graduating students, and showing appreciation for our longtime members who've been instrumental in building the foundation of all we celebrate with one another.
We're blessed and thankful for all our members who make First Presbyterian Church of Green Bay what it is in our community as well as for each other.
From the birth of Christ on Christmas to our Palm Sunday brunch the week before Easter Sunday and beyond, we have the opportunity for fellowship together on many Holidays and special occasions. Whether it's our annual Christmas Pageant at Christmas, an Easter egg hunt for the children on Easter, first communion for our young youth in Spring, confirmation for young adults in June, Pentecost, Advent or Lent, we join together as one and celebrate fellowship in worship throughout the church calendar year.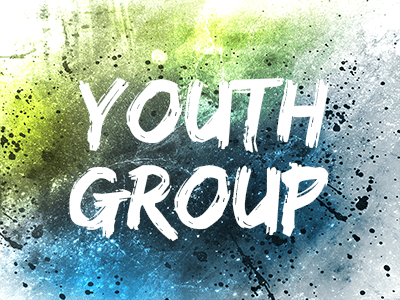 All youth in Grades 6th thru 12th are welcome to join our Youth Ministry that meets weekly throughout the year.
For more on youth fellowship opportunities, visit our Youth Ministry page or contact Director of Children, Youth and Families, Joel Morien, at ce@firstpresgreenbay.org.
All young adults ages 18 through 39 are welcome to join our Young Adult Ministry (YAM) which takes place throughout the year.
For more on YAM, visit our Young Adult Ministry page or contact Director of Children, Youth and Families, Joel Morien, at ce@firstpresgreenbay.org.