Presbyterian Pantry's Mission
To provide food and various sundries for personal hygiene to any individual regardless of age, sex, race, health, religious affiliation or economic condition

All Are Welcome!
Serving guests in the near West side of Green Bay on the 2nd and 4th Tuesday of each month from 10am to noon (with the exception of Holidays), the Presbyterian Food Pantry of Green Bay is a joint effort among First United Presbyterian Church – De Pere, and Wequiok Presbyterian Church and First Presbyterian Church of Green Bay. The Pantry was formerly a part of First Pres of Green Bay, and while it has become a stand-alone 501(c)3 (charity), able to accept monetary donations as well as food from any source, First Pres of Green Bay continues to house the Pantry. All three churches continue to support the work being done at our location with volunteers and financial support through in-kind donations.
Food donations can be dropped off on Tuesdays and Wednesdays at the church office between 9:30 am and 2 pm. For those who prefer to make a monetary donation, checks sent to the office should be made out to Presbyterian Pantry of Green Bay, or donations on our website should have the Pantry noted as the fund to which you are donating.
"The Pantry is run and staffed entirely with volunteers. Held every 2nd and 4th Tuesday of the month from 10:00 a.m. to noon. We depend completely on donations and are very appreciative of our donors, as well as our reciprocal relationship with many other area Pantries."

Former Pantry Board President Mary Ginnebaugh shares
The Pantry Board and other Pantry volunteers are dedicated to helping our neighbors with hunger issues, and First Presbyterian Church is committed to assisting in the effort by providing the space required as well as monetary assistance.
HELP THE PANTRY
You can also support the pantry through your purchases at Amazon Smile: Shop at http://smile.amazon.com/ch/47-3189239. AmazonSmile Foundation donates .05% of the price of eligible purchases to Presbyterian Pantry of Green Bay!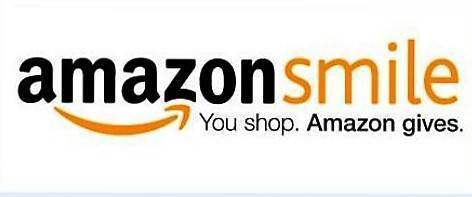 1. Open the Amazon app on your phone
2. Select the main menu (=) & tap on "AmazonSmile" within Programs & Features
3. Select "Presbyterian Pantry of Green Bay Inc" as your charity
4. Follow the on-screen instructions to activate AmazonSmile in the mobile app
First Presbyterian Church, 200 S. Ashland Avenue, Green Bay
The Pantry is open from 10:00 am to 12:00 pm on the second and fourth Tuesdays of each month. Please use the Howard Street Entrance.
You may wear a mask based on your personal preference, informed by your personal level of risk.
2023 PANTRY DATES
JANUARY 10th and 24th
FEBRUARY 14th and 28th
MARCH 14th and 28th
APRIL 11th and 25th
MAY 9th and 23rd
JUNE 13th and 27th
JULY 11th and 25th
AUGUST 8th and 22nd
SEPTEMBER 12th and 26th
OCTOBER 10th and 24th
NOVEMBER 14th and 28th
DECEMBER 12th ONLY
Presbyterian Pantry Ongoing Partners
In addition to the continuing contributions from the involved churches, some of the ongoing donations for which we would like to acknowledge and sincerely thank the donors with a big shout-out, include:

Accreditation
The Presbyterian Pantry achieved the 2021 Gold Seal @GuideStarUSA #NonprofitProfile Check us out! The Presbyterian Pantry participates in GuideStar as an indication of our ongoing commitment to nonprofit transparency. Click on the logo to easily access all of our current information in one report. You can also make a donation directly to the Pantry on our GuideStar page.
Presbyterian Pantry Board of Directors
Officers:
Gene Stenson, President
Stephanie Fahringer, Vice President
Members:
Kathy Tassone
Linda Christensen
Jean Maes
Clarence Mickelson
Jared Tetzner
Liliana Ramirez, FoodWise Nutrition Educator, Brown County UWGB-Ext