There are nine Committees of Session, including Building and Grounds, Christian Education, Communications & Marketing, Finance & Administration, Outreach, Personnel, Generosity and Worship.
Committees of Session
Acts as building managers to monitor and maintain the necessary upkeep of the church building and grounds. Performs or authorizes/arranges for minor electrical, plumbing, painting and other general repairs and maintenance work. The committee seeks Session approval for major work items.
Building & Grounds Committee:
Dave Solper, Chair
Bobbi Holl, Session Representative
David Anderson
Pat McCormick
Pete Blashka
Mary Belanger, Staff
Provides educational opportunities for the congregation's children, youth, and adults and families. This includes Sunday School, a Christmas pageant, youth group and confirmation class in conjunction with the pastor. In addition to regular adult groups (Commoners, Esther Circle, Pres Folk, Men's Breakfast), special integration events and activities are offered. The committee extends an open invitation to our neighbors.
Christian Education Committee:
Fritzi Mevis, Session Representative
Deb Gauthier
Brenda Hubbard
Loni McCormick
Lisa Olson
Joel Morien, Staff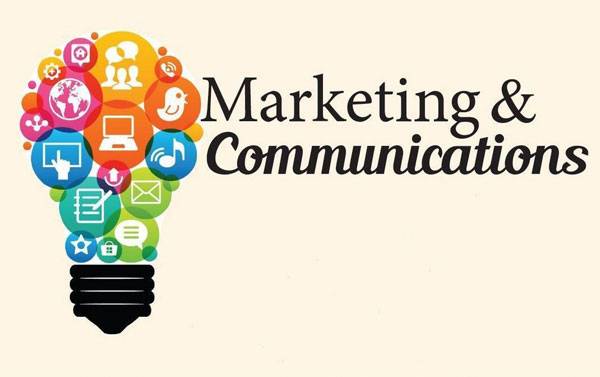 Supports both external communication with our community as well as internal communication with our congregation. Leads in efforts to generate and facilitate branding for the events, ministries, and identity of First Presbyterian Church. Manages Digital and traditional communication and marketing activities including social media posting and monitoring, website, email, and newsletter content and production.
With Covid in 2020, our technology needs expanded with Sunday Worship Live streamed on Facebook. The Communications and Marketing Committee today includes Technology Committee members who were instrumental in upgrading our audio/video to produce a quality online experience for our church members. The Technology Committee manages technology investments throughout the building. In October of 2022 the Technology Committee officially folded in as members of the Communications and Marketing Committee and the committee was renamed to Communications and Technology Committee.
Communications & Marketing Committee:
Lisa Olson, Chair, Session Representative
Michelle Erickson
Beth Ryder
Kirke Ryder
Amy Wittman
Cheri Simonet, Staff
Monitors and records all church receipts and expenditures. Approves income statements and balance sheets before they go to session. Manages all endowed investments and disbursements. Reviews all endowment expenses and designated accounts.
Finance & Administration Committee:
Joe Bruette, Chair
Jon Tessier
David Anderson
Beth Ryder
Mary Steeno
Lori Middlemans, Finance
Katie Estes, Staff
Promotes the Support of several local mission activities for the congregation, such as efforts for Tank Elementary School, the Mauthe Center at UWGB, and the Presbyterian Food Pantry. Provides information and encourages giving to the four special denominational offerings of One Great Hour of Sharing, Pentecost, Peacemaking, and Christmas Joy. Interprets the mission work of the PC(USA) and encourages participation on mission trips.
Outreach Committee:
Al Smith, Chair
Jane Bies
Stephanie Fahringer
Deb Shober
Lisa Solper
Fritzi Mevis
Katie Estes, Staff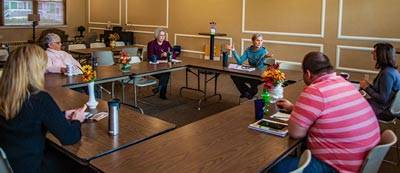 Provides fair, effective leadership for the Church Staff that encourages an efficient and harmonious atmosphere for the staff and congregation.
Personnel Committee:
David Anderson, Chair
Georjeanna Wilson-Doenges
Bruce Deadman
Tom Schoffelman
Becky Christianson
Katie Estes, Staff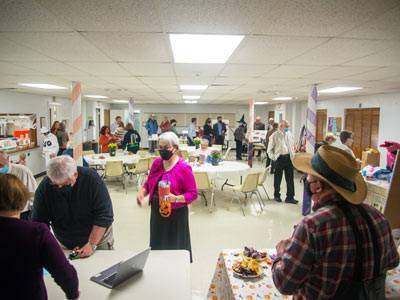 Leads First Presbyterian Church in helping our members understand and fulfill each of our personal stewardship commitments to God. The committee accomplishes this through teaching and action, and the annual pledge campaign that occurs each October.
Generosity Committee:
Ross Early, Chair
Jane Bies, Session Representative
Kirke Ryder
Tom Scholffelman
Katie Estes, Staff
Ministers to the spiritual growth and well-being of members and friends of First Presbyterian Church by promoting an uplifting , nurturing worship experience. Plays an active role in our Sunday morning Facebook livestream worship.
Worship Committee:
Jane Bies, Chair
Patcee Bucher
Nancy Siewert
Judy Knutzen-Nerad
David Young
Amy Wittman
Katie Estes, Staff
The Nominating Committee is charged with the responsibility to nominate Elders and Deacons to replace those whose terms are ending, or if another need arises. It consists of one current Elder and Deacon as well as at-large members elected by the congregation each year.