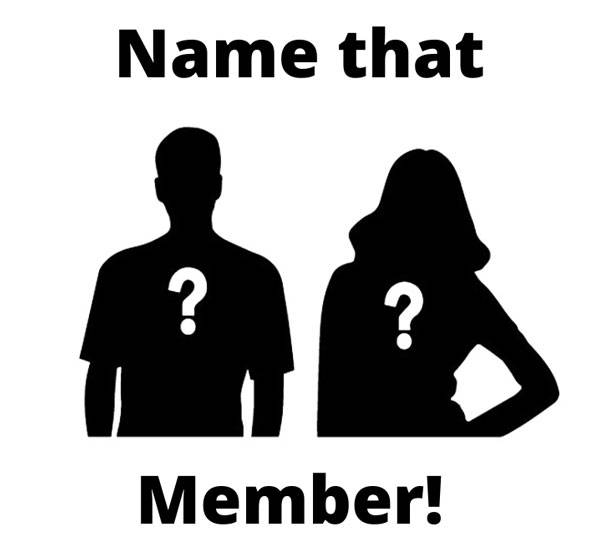 About Name that Member!
We're excited to tell you about a new feature of our social media and newsletter: Name that Member!
We debuted "Name that Member!" on our social channels with Ginny Amen's 103rd birthday and we'd like to feature YOU too in an upcoming Monday Member Spotlight!
We know how long you've been a member of the church and when your birthday is, but what else do we know about you?
Where did you grow up? How many brothers and sisters do you have? What's your favorite childhood memory? What was your first pet? Or have you not had one yet? What's your favorite activity? What's your favorite movie? Favorite song? What's one thing that no one would ever guess about you?
Tell us your story! Let's have some fun and get to know each other a little better.
Please email communications@firstpresgreenbay.org with your fun facts so we can feature you in an upcoming Monday Member Spotlight so fellow members can Name that Member!
July – Name that Member – BIG REVEAL!
Earlier this week we featured our July Name that Member through email and our social media and now it's time for the BIG REVEAL! In case you missed it, here's our member's story:
• I grew up in Ames, Iowa until I was almost 7 and then we moved to Green Bay
• I have 1 brother and 2 sisters
• My favorite childhood memory is going to western Iowa to visit my mom's parents and spend quality time with my cousins
• My first pet growing up was a medium sized dog named Magoo; after we got married, a parakeet named Toby. We ended up having 7 parakeets at one point.
• My favorite activity is spending time with family is first, especially grandkids. Crafting and gardening are a very close tie for second. Traveling in the Midwest is third.
• My favorite movie is Major League
• My favorite song is Sweet Caroline by Neil Diamond
• Something no one would guess about me is that I have a habit of 'rescuing' plants from garden centers toward the end of the summer when they end up on a clearance table and they look real sad. I end up with more than I can plant before it gets cold, so they winter in my garage so I can plant them the following spring.
Who am I?
Do you give up?
I'm Becky Christianson! Betcha didn't know all that about Becky, did you?
Tell us your story! Email communications@firstpresgreenbay.org so you can be featured in an upcoming Name that Member profile!