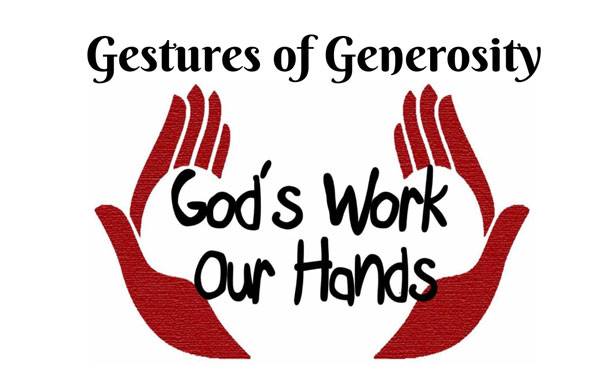 Thank you for your Gesture!
On Sunday, January 22, the Generosity Team explained and answered questions relating to per capita. We answered the reason to check that box on your pledge card, committing to pay $38.00 for each adult member of your household this year. We reviewed why we ask for that above and beyond your regular pledge and what these contributions were going toward.
However, not everyone pays toward per capita. If you weren't able to join us for worship on the 22nd, you may not understand per capita. Unfortunately, not everyone chooses to participate in this special offering that offsets our "bill" from the denomination that funds our connectional church. But one household among us made a wonderful Gesture of Generosity and recently gave a special gift of $1000 to help cover unpaid per capita. The gift is truly appreciated. Thanks be to God for this Gesture of Generosity!
If you have a Gestures of Generosity story to share, please contact Cheri at communications@firstpresgreenbay.org.