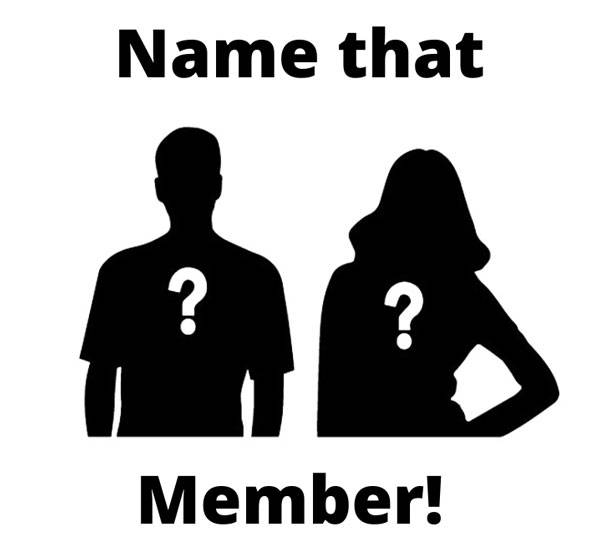 Earlier this week we featured our Monday Member Spotlight Name that Member through email and on our social media and now it's time for the BIG REVEAL! In case you missed it, here's our Member's story:
I was born and raised in Eastern South Dakota, North of Sioux Falls.
I spent a lot of vacation time in the Black Hills, which is my favorite place to be in the world.
My freshman year in football, I was so bad that my coach told me I should try cross country next season! He made the right call. I still run today.
I joined choir and theater in high school to get past my fear of being in front of people!
I have 3 brothers, 2 older and one younger.
I am divorced, I have four children, one daughter in law, and one grand daughter who oozes cuteness! Three of my children were baptized in this church.
I love exploring! I spent two summers in Egypt when I was young, and that was huge. I love going to new places, learning new cultures, and seeing new things.
I'm also a huge football fan, and people around here don't appreciate my point of view!
What I love most about being a member of the church is that there are so many good people in this church! I love the way it serves the community and its people. Also most of my best mentors came from this church! It is a pleasure to take an active role in its service!
I have been a member of First Presbyterian for over 30 years!
My favorite place to be is Iron Creek Lake in the Northern Black Hills. It is God's gift, it is so beautiful there. There is a mountain at the end of the lake where the view is so amazing, and when the wind blows, there is a sound the pine needles make, a whisper, it is just beautiful!
What I'm most passionate about is simple really. I just want to make a difference.
I say thank you about one hundred times a day, and laugh when God puts an obstacle in my way because I know he's just trying to slow me down!
Who am I?
Do you give up?
I'm David Young!
Did you know all that about David?
Tell us your story! Complete our Name that Member Form or email csimonet@firstpresgreenbay.org so you can be featured in an upcoming Monday Member Spotlight of Name that Member!