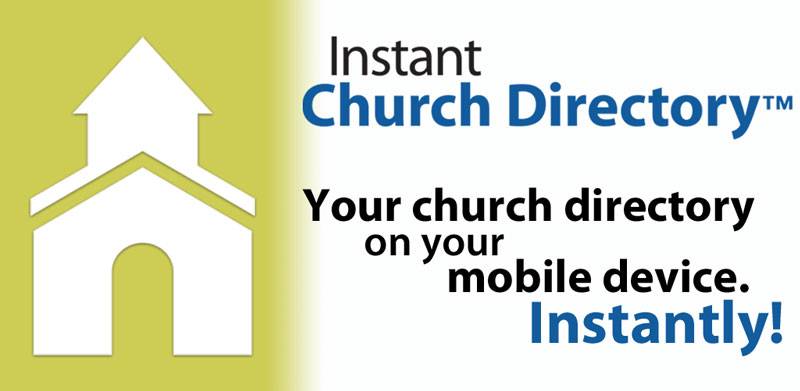 Dear Members,
Our church directory is available to view on your computer! Instant Church Directory – the program we use to build our church directory – has a member website. We'll debut the mobile app during Fellowship Hour on February 5th when our app directory team will help with downloading the app and setting up your account. But you don't need to wait till then!
To set up your account on the desktop go to https://members.instantchurchdirectory.com/
You can also set up your account on the mobile app. To download the app to your Apple device, click here: https://itunes.apple.com/us/app/instant-church-directory/id589542221?ls=1&mt=8
To download the app to your Android device, click here: https://play.google.com/store/apps/details?id=com.instantchurchdirectory.members
Whether on the desktop or your mobile device, you will be asked to enter your email address as it's listed in our directory. If your email address isn't listed in the directory, let Leah know so it can be added at office@firstpresgreenbay.org. Once you enter your email address, follow the directions on-screen to complete the create log-in process. After you sign in, you'll see the most up-to-date directory for our church. Any time updates are made, they will show on the Online Members' Website, too.
For more information about the members' website, go to: https://help.instantchurchdirectory.com/article/638-navigating-the-online-member-directory
We hope you're as excited about our online directory as we are! Once you have access to your own information, you'll be able to make any updates yourself, including changing the image for your listing.
If you need assistance with anything, please contact Cheri at communications@firstpresgreenbay.org or call her at the office (920) 437-8121.
Login today!