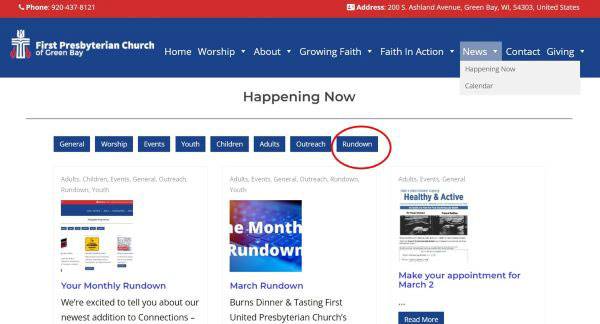 We're excited to tell you about our newest addition to Connections – the Monthly Rundown.
Have you wondered about the outcome of a recent event? Well, this is where you'll find the answers!
The Rundown section of Connections features a rundown of recent events so you'll know the outcome of our outreach efforts, ministries and more. It's also our bulletin board to receive special messages from fellow members and committees.
Rundowns will publish with our Connections issue on a monthly or bimonthly basis. To submit rundowns for consideration contact us at communications@firstpresgreenbay.org by the 15th of the month to be included in the following month's publication. And, as always, we look forward to receiving your rundown of what's been Happening Now!