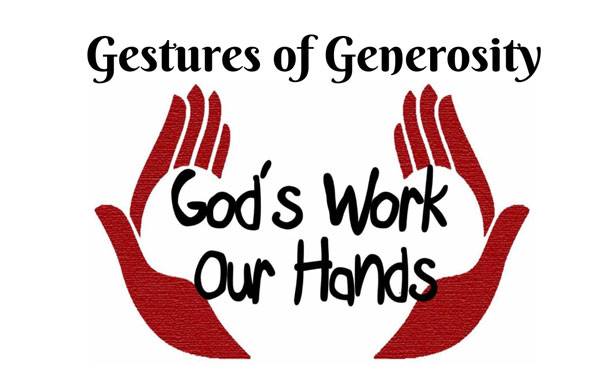 Thank you for your Gesture!
A devastating earthquake hit Syria and Turkey last month, causing irreparable damage and the loss of more than 35,000 lives so far.
Presbyterian Disaster Assistance was very quickly on the ground with teams to help with rescue, recovery and rebuilding. We included an insert in the bulletin with information on how we could give directly to the cause, and a wonderful gesture of generosity demonstrated how to extend one person's gifts to much more.
Sue Russell took home that bulletin insert and spent a few days walking door to door in her neighborhood, explaining the effort and soliciting contributions. After just a few hours' work, she was able to send in a check to PDA for $650. Way to go, Sue!
Thanks for your generous heart!
If you have a Gestures of Generosity story to share, please contact Cheri at communications@firstpresgreenbay.org and tell us your story.