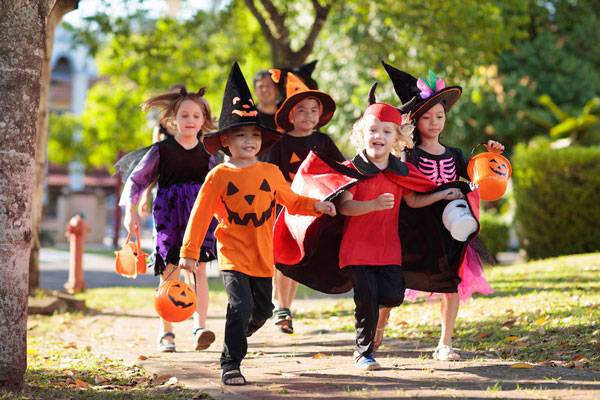 Sunday, October 30th
Has your neighborhood 'aged out' of trick-or-treating? Do you buy too much candy and then get stuck eating it all on your own? Or, are you happy enough to turn off your lights and hide in the basement on Halloween?
We have a whole new deal for you!
In the spirit of trying something new and seeking to meet our neighbors and community where they are, we are hosting a Trunk-or-Treat event this year!
Trunk-or-Treat will happen in our church parking lot beginning at 2:00 pm on Sunday October 30.
The trunks of our cars will be open and decorated for the Halloween season, parked around the perimeter of the lot. Each car needs to be hosted by its owner. Children of this church and those from the neighborhood are invited to come trick-or-treat at our trunks, moving from one car to the next collecting treats and perhaps play a game or otherwise interact with each trunk host.
Sounds like fun, right?
Now we need the trunks to make it happen!
With your trunk open and your heart wide,
please volunteer to join us!
Experienced Trunk-or-Treaters plan a theme and include an interactive element for their clientele—
Decorate your trunk as a fairy forest and let the kids pick a tootsie pop from the trunk of a Styrofoam tree you create.
Plan a bathtub theme and set up a small duck pond from which they'll choose a rubber duck with a prize marked on the bottom.
Or, go all out and create a giant monster mouth in your open trunk and have kids reach into the darkness for their treat!
We need enough trunks to make this work!
To participate, sign up on the bulletin board or call the church office at 920-437-8121 or email office@firstpresgreenbay.org to get on the list.
Questions may be directed to Joel Morien and the Christian Education committee at ce@firstpresgreenbay.org.