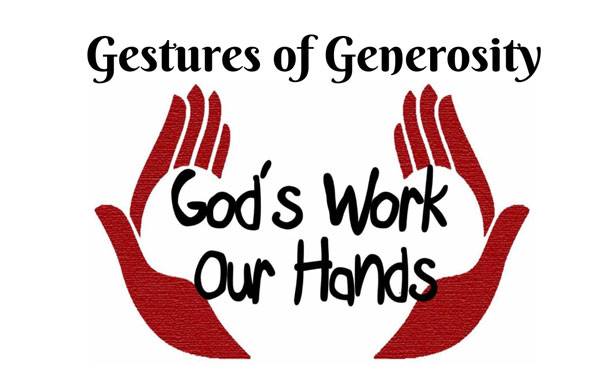 Thank you for your Gesture!
We are still basking in the glow of a spectacular Holy Week and Easter celebration, and it took a village to make it all happen. From Palm Sunday to Maundy Thursday and Good Friday to Easter morning, we had worship, music, food, fellowship, scripture, prayer, and praise together.
We are grateful for the generosity of all who made it happen: Mary Steeno and Amy Wittman for leading the children's choir, the folks who put together our second-annual Palm Sunday brunch, the Worship Committee who hosted dinner and foot-washing and a lovely Last Supper on Maundy Thursday, the faithful few who came on Good Friday to walk through meditation stations and consider the sacrifice of Jesus, Patcee Bucher and Jane Bies who picked up and arranged 42 pots of Easter flowers for display on Easter morning, Becky Christianson who made beautiful bows for each pot, all those who donated the flowers, Tom Schoffelman and Andy Parks who pulled together our Easter choir, and all who sang. Thanks be to God for each one!
If you have a Gestures of Generosity story to share, please contact Cheri at communications@firstpresgreenbay.org and tell us your story.