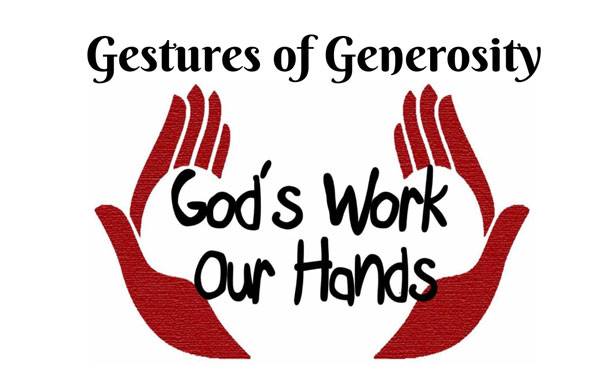 Thank you for your Gesture!
How does the Presbyterian Pantry get all the food we give away?
Some of it is given directly by church members, some is purchased through various discount programs available to food shelves around the city, and some just seems to fall into our laps (or into Stephanie Fahringer's car!).
In the last two weeks we've received two cars full of food from Treehouse Foods, and we are so grateful for their generosity. This recent gift included orange immunity drink mix, energy bars, instant oatmeal, pasta, honey mustard sauce, ranch dressing, pickles, graham crackers and cookies. This came about because Stephanie swims at the YMCA with the head of Treehouse Foods, and her granddaughter's husband also works there. Good connections makes for great generosity!
The Pantry also recently received a large quantity of yogurt and cheese from Schreiber Foods…we weren't sure if we could take the generous offer, as our refrigerator has been struggling to remain chilled, but Gene Stenson was able to fix it and we're now stocked with lots of yogurt and cheese for our families.
Thank you to Gene, to Schreiber Foods, and to Treehouse Foods for all this generosity!
If you have a Gestures of Generosity story to share, please contact Cheri at communications@firstpresgreenbay.org and tell us your story.