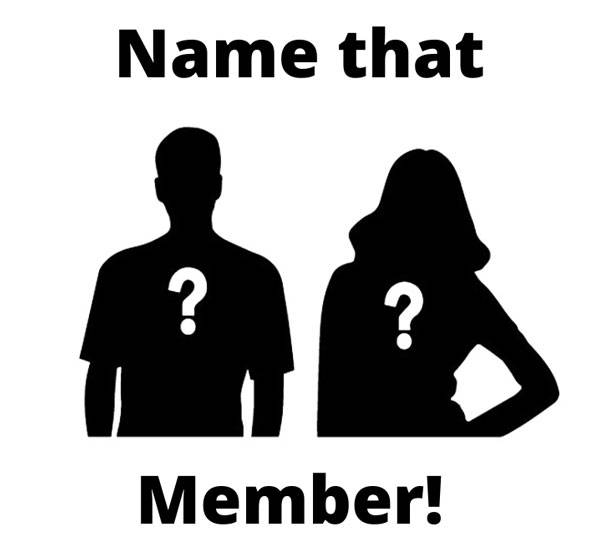 Earlier this week we featured our Monday Member Spotlight Name that Member through email and on our social media and now it's time for the BIG REVEAL! In case you missed it, here's our Member's story:
About my childhood – we always had a piano, which my parents were very proficient at (wish I could say the same about me). I tuned into music and Christianity at an early age.
I grew up watching Billy Graham Crusades.
We went to church every Sunday followed by my Mom making chicken dinner. In the afternoons we visited relatives at their house, or ours, or those at the cemetery.
As a family we would visit other churches often. Yes, FPC was on the visit list.
I was supposed to be a middle child…I have one brother.
I have one wife (one and only), 3 children and 4 grandchildren.
I have too many blessings to have just one favorite thing in the world, however I've been going to a place of refuge for about 48 years which is an excellent place for mental and physical therapy.
What I like most about being a member of our church is that it's Bible based (more than some churches). Prayer, Praise and Worship are in a 'reverent' manner.
I've been a member of our church for close to 30 years (though not continuous…been around the block a few times).
My parent's wedding was held at FPC. So was mine (one and only).
Even while being members of another church 'we' would regularly spend the closest Sunday of our wedding anniversary 'here'.
My favorite place to visit is my place of refuge (located on a road less traveled).
Couldn't tell you my 'best' vacation spot, because the ones I've visited have something special about each one.
What I'm most passionate about is keeping this little light of mine lit, in an ever increasing windy world (and passing that light on to our kids, grandkids, and whomever else might be interested).
I've attended 4 colleges and went to all the colleges I wanted to attend.
I have 3 degrees and graduated from one college twice.
I've always graduated college debt free.
I came very close to enrolling at Wartburg Seminary, Dubuque Iowa. (Did my ministry in another way/career.)
My family has a very ecumenical history (although in a very conservative way).
I bought my first car when I was 14 years old for $75 (and still have it!)
Also, still use my first toaster, a 'flip flop' one.
I've already had a ride in a hearse, but not in the back. Great ride!
I've never gambled but if I were to buy a lottery ticket the numbers would be: 1, 13, 15, 40, 53 & 12.
I'm not comfortable being in the spotlight. I like recognition as much as anyone but I don't seek or glory in it.
I've participated in 3 polar bear plunges and, yes, for it to be an official plunge, you have to go under.
Who am I?
Do you give up?
I'm Russ Christensen!
I bet you didn't know I was such an academic or that I use a fire hazard antique toaster!
Tell us your story! Complete our Name that Member Form or email csimonet@firstpresgreenbay.org so you can be featured in an upcoming Monday Member Spotlight of Name that Member!