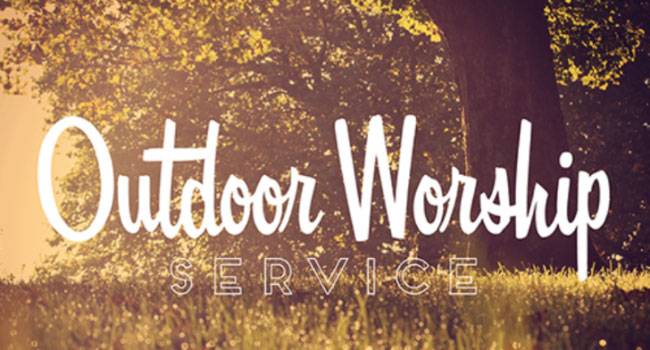 It was a loooooong hard winter for many of us, and we are ready to send it packing. BYOC: Bring Your Own Chair! and join us on the front lawn for a special outdoor worship experience followed by a potluck picnic on Sunday, June 26th at 10:00 a.m.
It's time to get the church out of the building and enjoy the beautiful summer weather while we can. If you have portable chairs, bring them along, but we'll have some folding chairs set up from here as well. We're planning to wheel a keyboard out the front door, do away with the screen and bulletins for one week, and show the neighborhood and community that we can cut loose a little bit.
After worship, hotdogs on the grill and side dishes provided by all of you—we'll gather for a potluck picnic and fellowship time. Maybe even a game or two!
Please sign up on the bulletin board to help with planning and indicate what you might share for our meal. All are welcome—this is a great opportunity to invite friends, neighbors and relatives to come to church with you.