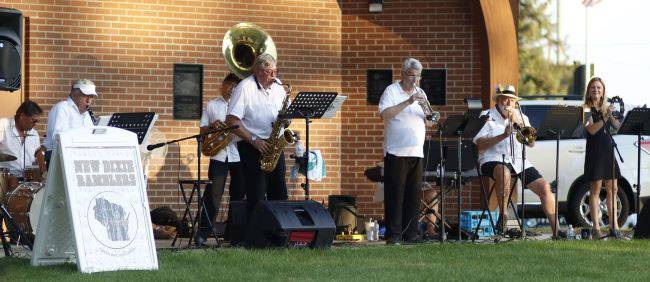 The April 24, 2022 worship service at 10am will feature the NEW Dixie Ramblers, a local traditional jazz group that's been playing together since 2015.
Our own Bruce Deadman is a founding member of the band, and many of you have heard them before at church, Farmer's Market, or at the Blue Opus. Let's let Bruce tell the story:
"The Ramblers were founded by local attorney Jon Olson just so he and his wife Patti could have a live band at their annual Mardi Gras bash, ironically held just a few blocks from church at that BIG mansion on Oakland. Turns out that first gig exceeded expectations by a lot, so we decided to stay together and see what developed. Seven years later and we are still at it, although Jon and Patti have moved to New Orleans and we've had a few other personnel changes. We really enjoyed playing at the former Blue Opus, and our next favorite thing to do is playing for church services like ours. We are happy to give of our time and talent for your (we hope) inspiration and enjoyment."
For more on the band visit their Facebook page at https://www.facebook.com/NEWDixieRamblers/.