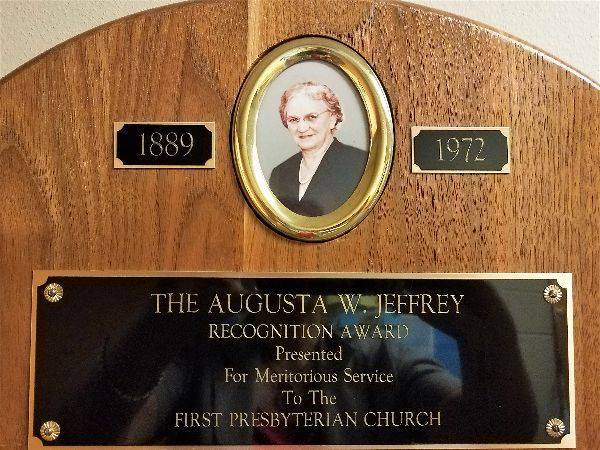 2023 Augusta Jeffrey Nominations are being accepted Beginning February 1st
The Augusta Jeffrey recognition award is presented each year to a member of the congregation for outstanding volunteer efforts within the church and through its programs.
Nominations for 2023 are now being accepted throughout the month of February.
You may nominate more than one person. To be accepted for consideration, the nomination form must be filled out completely.
During the first week of March 2023, nomination forms will be reviewed and a winner will be selected.
Winners of the Augusta Jeffrey Award designate an area of ministry in which the church is engaged that they choose to receive a financial boost.
Nominations forms can be completed and submitted online at Augusta Jeffrey Nomination Form.
Or, if you'd rather submit the nomination(s) offline, please download the 2023 Nomination Form and return the completed copy to the office at 200 S. Ashland Avenue, 54303.